LIVE on the BEACH Anouk tickets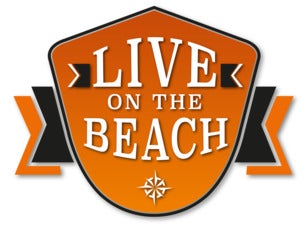 Klik hier voor tickets Doe Maar LIVE on the BEACH!
LIVE On The BEACH
organiseert evenementen aan het prachtige strand van Scheveningen. Je kunt met je voeten in het zand genieten van jouw favoriete artiest! De eerste twee edities hebben ervoor gezorgd dat LIVE On The BEACH een succesvol festival is die je niet wilt missen!
5 Events voor LIVE on the BEACH Anouk
5 Events
Events in

Nederland

(5)
Anouk Live on the Beach - Regulier ticket

vr

18:00
Anouk Live on the Beach - Afterparty @ Strandclub WIJ (23.00 uur)

vr

23:00
Anouk Live on the Beach - Consumptiemunten (7 stuks)
Anouk Live on the Beach - BBQ arrangement Aloha Surf terras

vr
Anouk Live on the Beach - BBQ arrangement Strandclub WIJ

vr