Motel Mozaïque tickets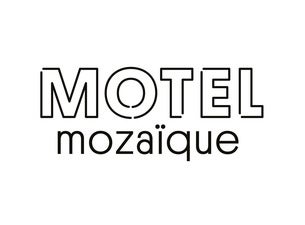 SLEEPING PROJECT
The sleeping project of the MOMO17 Festival will be hosted by the Eddie the Eagle Museum and takes place in the Ro Theater. After selecting a dayticket or passe-partout you can choose for an upsell with sleeping tickets for April 7 or 8. Or if you already have a ticket for the festival you can choose for a regular sleeping ticket.

TINDERSTICKS OPEN MOTEL MOZAIQUE
The legendary Tindersticks are coming to Rotterdam to give an exclusive tribute concert during the Opening night (Thursday April 6th) for the Motel Mozaïque Festival 2017. In 2017 there will be a small selection of special live cine-events: Minute Bodies will feature as one of two sets for the evening… the other set being a special collection of tindersticks songs and music.

For the Motel Mozaïque Festival you can buy passe-partouts (7 & 8 April) and daytickets (7 or 8 April), with or without the special opening night concert by tindersticks (6 April).

TICKETS
Besides this regular ticket for the tindersticksfor 24 euros you can also visit tindersticks with a combi-ticket; first you select a passe-partout (7 & 8 April) or a dayticket (7 or 8 April) for the Motel Mozaïque Festival and then the next step is to add (or not) tindersticks to your order for only 5 or 10 euros.

MOTEL MOZAIQUE
Each year Motel Mozaïque organises several special cultural events such as the (inter)nationally respected Motel Mozaïque festival which offer a mix of pop music, dance, theatre and visual arts. At various indoor venues in Rotterdam distinctive programmes are presented. Motel Mozaïque showcases new and upcoming movements in different art disciplines, and the crossovers between.
Sorry, no results found for 'Motel Mozaïque'
Browse by Category