ABN AMRO World Tennis Tournament tickets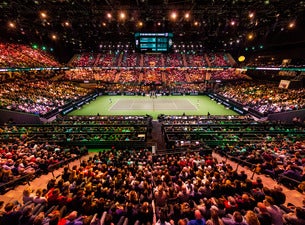 ABN AMRO World Tennis Tournament 2019
Since the start of The ABN AMRO World Tennis Tournament, in 1974, we have been blessed with great participants and winners. Basically every legend of the last four decades has participated in the tournament, ranging from former stars as Ashe, Borg, McEnroe, Connors, Lendl and Sampras to contemporary stars as Federer, Djokovic, Murray and Nadal.

The ABN AMRO World Tennis Tournament is one of the ATP World Tour 500 tournaments. It is regarded one of the most innovative tournaments on the tour, both by the ATP and the other tournaments. Together with our titlesponsor, ABN AMRO, we have developed a tennisexperience surpassing most other tennisevents in the world. During the week a wheelchairtennis tournament is run, with wheelchair tennis legend Esther Vergeer as tournament director of this event. In the venue we have Shops & Bites, with activities such as autograph sessions, radio studio, performances by artists, shops, etc. and Sports Plaza, where visitors can tennis themselves in clinics and other activities.

During the week the tournament is visited by more than 100.000 people. As we have specific targetgroups over specific days, it is fair to say that the most import groups for marketing purposes for any tennis related brand visit the event. Specific theme days are run during the day sessions. Tuesday is Ladies Day, Wednesday is Kids Day, Thursday is College Day, Friday is a day for the tennisclubs in The Netherlands.

Passepartout (access for the entire week), wheelchair/supervisors and Kidsday tickets. Passepartout, wheelchair/supervisors spaces and Kidsday tickets (minimum of 4 tickets) are only available through telephone +31 (0)10-293 38 11 and at the Box Office in Ahoy.


1 Event for ABN AMRO World Tennis Tournament
1 Event
Events in

Netherlands

(1)
Packages: A group of events bundled together to enable you to buy in one single transaction.

ABN AMRO WORLD TENNIS TOURNAMENT 2019