Walking With Dinosaurs tickets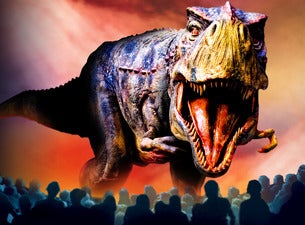 Walking With Dinosaurs - The Arena Spectacular is ontwikkeld in Australië. De 100 minuten durende voorstelling toont de evolutie van de dinosauriërs.Een team van 50 mensen, kunstenaars en ingenieurs, ontwerpers, technici, bouwers en experts in animatronics hebben een jaar lang gewerkt aan de oorspronkelijke productie. Bezoekers kunnen zien hoe carnivoren op twee poten gingen lopen en de grote planteneters deze snelle roofdieren van zich af wisten te houden.

Uit de tijd van de dinosaurussen, zo'n 65 miljoen jaar geleden, zijn negen soorten gekozen. In de show zijn onder meer te zien: de Tyrannosaurus Rex, de Plateosaurus en de Liliënsternus uit het Trias, de Stegosaurus, de allosaurus van het Jura en de Torosaurus en Utahraptor uit de geologische periode die Krijt heet. De grootste van alle dino's, de Brachiosaurus, meet bijna 17 meter van kop tot staartpunt en is 11 meter hoog.
87 Events voor Walking With Dinosaurs
87 Events
Internationale events
Internationaal
(82)